---
Published:
This Website Maintenance & Technical Support Policy ("Policy") is effective Monday January 05, 2019, and applies to all Parador Support Service. It covers the Support Service we provide to business customers for website related Software and Technical Support covered under active Support Agreements. We reserve the right to amend this Policy periodically and will post updates at www.parador.com/news.
SCOPE: Parador Interactive Inc. will perform Support Services on your website in accordance with the terms of this Policy, including the section captioned "Limitations" below. We will provide Support Services for custom and third party Software installed by Parador as requested by our business customers. Note that the provisions and definitions of your Support Agreement supersede any inconsistent terms in this Policy or in your License Agreement. You are entitled to receive Support Services during the term of your Support Agreement, based on the offering you purchased, and for Software installed by Parador for which you have purchased Support Services.
Trouble Ticket Management: We will use commercially reasonable efforts to manage your Trouble Ticket and address your Problem according to our industry support performance targets based on the Severity Level and its complexity, and the support offering purchased. All case management targets and delivery timelines are goals and not commitments, and the actual timing may vary based on the support offering purchased. You must provide us with timely responses and any information we may reasonably need to address your website request. We will take reasonably sufficient steps in a number of ways to address and resolve to the best of our ability.
Limitations: Parador provides Support Services to address issues where your Website does not perform in accordance with its Original Scope Documentation. Therefore, Parador is not responsible to provide Support Services for Website Service that has been damaged by a deliberate act, misuse, accident, modification, natural disaster, act of nature, "act of God," power failure or surge, unsuitable physical or operating environment, improper maintenance by you or others, or failure caused by components or technology that Parador did not supply. In addition, we are not responsible for delay or inability to provide Support Services due to delays you cause or which are caused by network, system or telephone line problems, or by outages or denials of service or any events outside of Parador's reasonable control. Under this Support Policy, Parador will make every effort to resolve your problem as quickly as possible and according to your level of purchased support services. Once your problem has been completed, your notification of such will be considered correct and resolved to your satisfaction if you do not report errors, omissions or irregulatories to Parador in writing or via email within thirty (30) days of the date Parador emails or otherwise notifies you.
Definitions:
a) "We," "we" or "our" or "Parador" means Parador Interactive Inc, or its subsidiaries
b) "You," "you" or "your" means you as the business customer, the company, or the legal entity that has obtained the Website Software Licensing or requested Website Support to which the Website Maintenance & Technical Support Services apply.
c) Original Scope Documentation refers to the original features of your website we agreed to building and supporting under our support agreement with you.
To further discuss this and any other support policies that may affect you, please contact customer service via email or 647.258.1795 (option #2).
---
Published:
Please be advised, as of March 15, 2016 there will be a 35% increase in our website hosting plans.
For our customers with an annual renewal plan, this price change will NOT take effect until your next renewal date. For example, if your next renewal date is March 10, 2016 this price change would appear on your renewal invoice dated February 10, 2017 (note, all hosting plans are billed one month in advance).
Our prepaid hosting plans does not lock you into a fixed-term contract, so you can always call us to make changes to your service hosting plan.
If you're considering changes, please contact us via email (
[email protected]
) or call 416-727-2367 so we can discuss your options with you.
Thank you for your continued support and understanding.
Frequently Asked Questions
Why is Parador Interactive changing its rates?
We continue to absorb significant increases in our Canadian Data Centre costs due to ongoing server hardware upgrades and security maintenance. Furthermore, our data centre costs are billed in US dollars which for the past two years has been a substantial ongoing cost. Unfortunately, this means we need to adjust the pricing of our hosting services to off-set costs increases..
When will my service pricing change?
You will see the change on or after March 15, 2016, at least 15 days after you receive our notice. No action is required on your part since the change will happen automatically. If you would like to make changes to your account, please give us a call.
How can I change/review my package options?
You may email us a
[email protected]
or call us directly at 416-727-2367 to discuss your options.
---
Published:
| | |
| --- | --- |
| December 21, 22, 23: | Regular hours (9 a.m.- 5 p.m. ET) |
| December 24: | 9 a.m. to 12 noon |
| December 25: | Closed |
| December 28, 29, 30: | 9 a.m. to 12 noon |
| December 31: | Closed |
| January 1: | Closed |
| January 4: | Regular hours (9 a.m.- 5 p.m. ET) |

Parador Interactive Inc. wishes you a safe and happy holiday season.
---
Published:
In an ongoing effort to provide reliable high-quality products and services, Parador Interactive Inc. periodically retires (also known as "sunsets or discontinues") older versions of Content Management System (CMS), thereby discontinuing online services & live technical phone and email support for these versions.
Under this policy the most current version of Parador CMS (currently Version 4.2.13), plus the prior two versions, will be supported, subject to certain exceptions. Generally we will support CMS versions for approximately two years after its general release date.
Sunsetting older versions of CMS allows us to focus resources on enhancing our products and providing support for more current versions, which are used by the vast majority of Parador customers.
When a CMS version is scheduled to be sunset, Parador will provide affected customers with advance notice, generally by means of this Web site, email and/or phone call. We update this Web site periodically, so please visit us again for more information as it becomes available.

Information for CMS versions 2.3.11 to 3.1.3 customers
As of Jan 01, 2016 in accordance with the Parador sunset policy, updates to online services and live technical support will no longer be available for Parador CMS 2.3.10 and earlier users. To avoid a service interruption, you are urged to upgrade to a recent Parador CMS before Mar 31, 2016. To place your order and/or if you need assistance ordering or upgrading our customer care team is standing by to assist you.
More information about contacting customer care, please login into your current CMS website and click on the "Need Support? link in your Admin controls (upper right header area). Alternatively, you may contact and our Monitored Support Dept via email or 416-PARADOR (727-2367), Option #2.
Terms, conditions, features, service options and pricing for support and optional services subject to change.
---
Published:
Dear Customers,
Further to our note of last week regarding our new billing system, we wanted to provide some further information in response to some questions received.
1. Our new billing system has a different approach to billing generation and notifications:
Invoices are generated a month before they are due, giving customers time to make payment. Note that payment can also be accepted by credit card by phone
For any customers who have their credit card information on file with us, their invoice will be automatically paid 1 day prior to the due date
After the invoice is due, reminders are sent out 7, 15 and 23 days thereafter and a late fee of 2% per month is added at 15 days after the due date. Note that this is 45 days after the invoice was first generated
If the invoice is more than 30 days overdue, the account is suspended. Note that this is 60 days after the invoice was first generated.
2. Parador Interatice Inc. will no longer issue and mail printed invoices. With today's communication tools, it is logistically unnecessary and environmentally irresponsible to print, pack and mail invoices. For customers still wishing to receive a printed invoice, a $5 per invoice fee will apply. Parador Interactive Inc. will collect this fee and donate 100% of the proceeds to the Forest Stewardship Council.
If you require a paper invoice generated and mailed, please contact our accounting department and we will make the required notes and updates to your account.
Please feel free to contact us at any time should you have any further questions.
Other related items:
Parador Website Maintenance & Technical Support Policy
---
Published: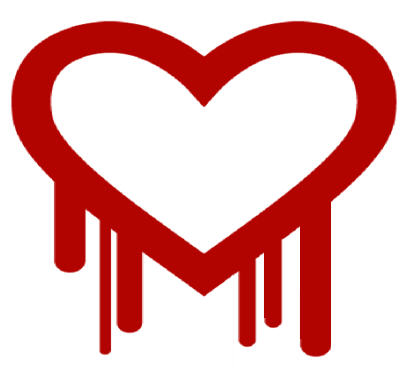 By now you have no doubt heard of the "Heartbleed Bug" throughout the media. This could be the most significant online security exploit in history.
This particular programming flaw has left any websites utilizing OpenSSL (this includes a very extensive list including Yahoo, Facebook, Flickr etc.) open to allow hackers to see information like your credentials or payment information while transmitting to a website, and in some cases, your information stored on these websites.
We are pleased to report all Parador customer websites have been tested and remain unaffected by this latest incident.
If you need a rock-solid website for your business, give us a call today. 416 / 1-800-PAR-ADOR (727-2367) x 2150.
---
Published:
Today, Schnurr Kirsh Schnurr Oelbaum Tator LLP, leaders in Estate Litigation Law are proud to launch new firm website. EstateLitigation.net has been completely redesigned with a focus on Search Engine Marketing (SEM), customized Content Management system (CMS) and fresh new Law Firm Website Design.
Additional website features:
Litigation Blog Module
Parador Web Hosting

View Website Online: www.EstateLitigation.net
---
Related Posts:
Nov 04, 2010 - Toronto Estate Litigation Law Firm Awards Website Revamp Contract
---
Published:

News Alert
In anticipation of a possibile Canada Post mail strike scheduled for Thursday June 2nd at 11:59pm, we are provisioning for pickup/delivery services of payments and any urgent documents by either internal messengers or external couriers.
If you are making an account payment to Parador, please contact Lorraine Mullins at [email protected] to organize a pick-up time.
If you require any other assistance involving urgent documents, please contact your dedicated account manager to make any necessary pick-up or delivery arrangements.
Thank you for your cooperation during this time.
Yours truly,
Parador Interactive Inc.
Management Team
---
Published:
Toronto Law Firm Website Press Release:
The Law Firm of Stringer Brisbin Humphrey, a leader in all areas of employment, labour, and human resources law awards extensive website overhaul to Parador Interactive Inc. The engagement includes:
Law Firm Branding
SEO Strategy
Website Redesign
Implementation of Custom Content Management System (CMS)
Email Marketing Caimpaign
E-commerce Setup for Online Seminars
Integration for Blog and Online Media Modules
On-site Training
Parador Interactive is very much looking forward to the opportunity to work with the partners of Stringer LLP.
Subscribe to our RSS Parador News feed when we update the results of our efforts with this and other professional service firm web technology projects.
---
Published:
The Membership Committee for the Canadian Condominium Institute Toronto and Area Chapter has awarded SEO Analytics and Strategy Report to Parador Interactive Inc..
For many years, the CCI-T website statistics has not increased even though much off-line marketing and advertising campaigns have been undertaken. The task for Parador's website SEO and Online Marketing team will be to perform a rigorous analysis of CCI'T's direct and online competition and make recommendations to the Membership Committee to improve their organic search results within Google search results as well as other key online marketing strategies most suitable to grow their membership.
Work will commence early December 2010 and we will post results on this projects in the New Year.
---
Published:
One hundred people gathered at the Petroff Gallery in Toronto Thursday evening to celebrate with TRP members, clients and special guests.
The venue was beautiful, the food divine and the energy simply magical. Steve Petroff, Director of the Petroff gallery donated two $100 gift certificates as prizes drawn that night. Guests to this private event were introduced to painter Cesan d'Ornellas-Levine and Hand-Blown Glass Artist Alex Anagnostou, whose brilliant creations introduced us all to the world of beautiful ceramics, glass, paintings, and sculpture.
Catering was offered by JCatering & Josh Okorofsky, and photography by Mondo.
The evening lived up to it's hype of promising visual and culinary magic appealing to all our senses. Bravo TRP!
---
Published:
Web Technology Press Release:
Today, Schnurr Kirsh Schnurr Oelbaum Tator LLP, leaders in estate litigation, chose Parador to lead with new corporate website design, implement content management system (CMS) and set strategic SEO and Internet Online Marketing initiative.
Parador is honored to receive this contract and is very confident in achieving great results given the firms online presence started in 2001, keyword-rich domain name (estateligition.net) and current Google Page Ranking (PR).
Subscribe to our RSS Parador News feed when we update the results of our efforts with this and other professional service firm web technology projects.
---
Related Posts:
June 06, 2011 - Toronto Estate Litigation Law Firm Launches New Website